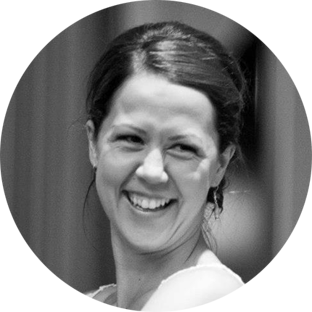 Meet Kait Bos
Hey, I'm Kait Bos, a Graphic Designer from Toronto, Canada. I work with digital and print mediums, creating custom designs and logos. I'm in love with hand lettering and can't turn down a nice typeface. I'm currently accepting projects, so if you need a fantastic designer, please get in touch!.
Things that I do (quite well)
Print
Design
Logo & Brand Creation
Hand Lettering
Pixel
Pushing
Portfolio
Toronto Logo Design Contest
I was contacted by the Globe and Mail, our national newspaper, to design a logo for Toronto. Our current logo is an image of City Hall and Globe and Mail wanted to present alternatives given the drama from our city hall office lately. What a fun opportunity to be a part of! See the article online here. I was given a number of words to describe my logo in the paper which you can read below:
"I moved here nine years ago and have had various feelings towards Toronto ranging from confusion to love which I think is a common newcomers' experience. I wanted to create a logo that reflected my feelings, Toronto's diversity, as well as fit within the Canadian landscape so I combined well-loved symbology. The layering of the leaves and colour differentiation show the intricacy of Toronto and the layout shows how we all come together as one city."
Sheryl Bagga Interiors
I'm very lucky to work with people who are starting their own company. I'm often inspired by their stories and drive to spend their life doing what they love. Sheryl is one of these super-entrepreneurs. While working full time she spent her evenings (ALL of them) becoming certified as an interior decorator and upon finishing school, needed my help to bring her design firm to life. Capturing the mood for her brand was the most important part so I decided to develop a mood board for us to draw from visually. Sheryl's work is inspired by the many and magical places she has lived and wanted her brand to reflect this personal side of her and also be vibrant, inviting, modern, and organic.
I drew the flower using ink and hunted down the perfect font for her style. Check out Sheryl's site here.
Whisky & Spice Logo
I had the pleasure of working with Dan Gordon, owner/creator/master chef of Whisky & Spice, a gourmet mustard company. When Dan emailed me asking if I was interested in his project I think I responded within 5 minutes with "YES!". Dan wanted a hand-lettered logo that was antique and reminiscent of an old whisky bottle found in a saloon. We bonded over our shared interest in mustard and alcohol and I am so happy he combined the two (amazing combo right?). Dan was a pleasure to work with and I'm excited for his future products. Product photos by Dan Gordon.
Miniver Sail Logo
I recently designed this word mark logo for an awesome local band based out of Hamilton, ON. I was honoured that they asked me to create a logo that reflects their personality and style. This logo is hand lettered then digitized using Adobe Illustrator.
BosType Logo
My husband has been working for himself for the past few years running his own show. But recently I joined the "office" and we have now incorporated into our own business called BosType. The website is in progress (my husband Wes is a web developer) and I just finished designing our logo.
Nautical Wedding Suite
A nautical theme is definitely a favourite! Maybe it's because of the lack of ocean that this prairie girl is obsessed with everything related to a nautical wedding. This suite is a part of my Etsy shop where you can customize it by adding your own information and colours. I surprisingly loved drawing all the rope and the tiny anchors on the Save the Date and Thank-You cards are my favourite bits. Check out more of my suites here! You can also contact me for something completely custom.
Cupid's Arrow Invitation Suite
This is a complete wedding suite I designed and professionally printed. I wanted to do something text-based and not overly feminine (minus the pink and hearts). I love how ampersands can add dynamism and I was happy to intertwine it with the couples' names. This suite is available for customization in my Printables shop on Etsy! Check out all my other designs or contact me for something completely custom!
Fundraising T-shirt
I was asked by my sister-in-law to create a t-shirt that she could sell to help with her adoption costs. They were adopting from Russia and wanted the t-shirt had to have the Russian word "LOVE", with colours that match her blog, and the design should be gender neutral. I was really happy to hear that it was a best seller and they had trouble keeping it in stock. I'm even happier to say that their child, Arie, is now in their arms and their family is complete! Check out their amazing story here.
Footwear Catalog
This was a fun project where I got to work with a great photographer and good looking shoes. Bryan Lockyer and I went on "location" to do this shoot- in his small city of Pickering, Ontario. We happened along an old bus someone had carefully curated on their lawn. The bus, originally yellow, now pink with rust stood as the perfect accessory for our road trip theme. The photos are a mix of Bryan Lockyer's and stock images.
Since I can't show you everything, here are some brands I've worked with!
Get in touch
Interested in hiring me for a project or just want to chat? Fill out this form or shoot me an email at Kait@KaitBos.com and I'll be sure to get back to you right away.