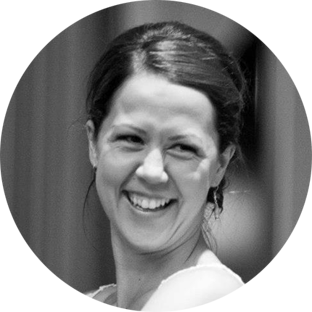 Meet Kait Bos
Hey, I'm Kait Bos, a Graphic Designer from Toronto, Canada. I work with digital and print mediums, creating custom designs and logos. I'm in love with hand lettering and can't turn down a nice typeface. I'm currently accepting projects, so if you need a fantastic designer, please get in touch!.
Things that I do (quite well)
Print
Design
Logo & Brand Creation
Hand Lettering
Pixel
Pushing
Portfolio
BosType Logo
My husband has been working for himself for the past few years running his own show. But recently I joined the "office" and we have now incorporated into our own business called BosType. The website is in progress (my husband Wes is a web developer) and I just finished designing our logo.
Nautical Wedding Suite
A nautical theme is definitely a favourite! Maybe it's because of the lack of ocean that this prairie girl is obsessed with everything related to a nautical wedding. This suite is a part of my Etsy shop where you can customize it by adding your own information and colours. I surprisingly loved drawing all the rope and the tiny anchors on the Save the Date and Thank-You cards are my favourite bits. Check out more of my suites here! You can also contact me for something completely custom.
Cupid's Arrow Invitation Suite
This is a complete wedding suite I designed and professionally printed. I wanted to do something text-based and not overly feminine (minus the pink and hearts). I love how ampersands can add dynamism and I was happy to intertwine it with the couples' names. This suite is available for customization in my Printables shop on Etsy! Check out all my other designs or contact me for something completely custom!
Fundraising T-shirt
I was asked by my sister-in-law to create a t-shirt that she could sell to help with her adoption costs. The t-shirt had to have the Russian word "LOVE", with colours that match her blog and be gender neutral. I was really happy to hear that it was a best seller and they had trouble keeping it in stock. I'm even happier to say that their child will be with them at the end of November, 2013 and their family will officially be complete! Check out their amazing story here.
Twitter Twitter Chicken Dinner
I was asked by Twitter Twitter Chicken Dinner to redesign their one-page site where people come to pick winners for their twitter contest. I was lucky enough to be given a lot of creative freedom so I went with a casino-theme to support the luck-of-the-dice site.
Footwear Catalog
This was a fun project where I got to work with a great photographer and good looking shoes. Bryan Lockyer and I went on "location" to do this shoot- in his small city of Pickering, Ontario. We happened along an old bus someone had carefully curated on their lawn. The bus, originally yellow, now pink with rust stood as the perfect accessory for our road trip theme. The photos are a mix of Bryan Lockyer's and stock images.
Since I can't show you everything, here are some brands I've worked with!
Get in touch
Interested in hiring me for a project or just want to chat? Fill out this form or shoot me an email at Kait@KaitBos.com and I'll be sure to get back to you right away.
Prefer the phone?
Give me a hoot at 647 928 5248